Tempus Interruptus for Athletes
In Other Words: An Interrupted Season
The Olympics, the biggest sports spectacle in the world, has been postponed for the first time since 1944. That was because of a world war. March Madness, one of the most exciting and hyped events in sports, was completely canceled for 2020.  The NBA, shut down. The Boys of Summer? Nowhere to be found. And high school athletics? Certainly they were not immune to the vagaries of this virus.
From the baseball and softball diamonds to the tennis courts and swimming pools, high school athletes were shut out of their Spring matches, District conferences and State finals. It was with "heavy heart,"  after "actively working on creative solutions for the continuance of spring sports," that the FHSAA lamented they needed to follow Governor DeSantis' lead and announced back on April 18 that all Florida high school sports had been cancelled for the 2019-2020 school year.
Many athletes were frustrated with the sudden end to their seasons, but none were more affected than senior athletes. They will not get the opportunity to finish their last seasons at their respective schools. These athletes, who have put in so much time and effort, cannot have fitting ends to their high school careers. Here at Miami Country Day, many of our senior athletes had no idea that the last game they played would actually be the last game. But for the water polo team, it was clear. On that last Friday on campus, says Jackson Jimenez, "we did have a water polo game. And, we knew it was the final game. I mean, it was great to see my team win like that that because we knew that we weren't coming back to school."
Andrew Calfa, a 3-year varsity tennis player, found it difficult.  "It's been tough, considering my tennis career as a part of a team is most likely over,"  adding "I wish we would've been able to finish with another district title."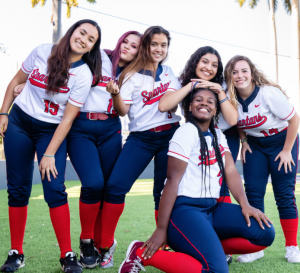 A three-sport athlete, Mari Antonaccio joined the softball team this, her senior, year. "Since it was my first year doing softball, I thought it would be fun. And just from [being part of the team] for a couple practices, you see they're like…a family.  The coaches, and players, they have an open relationship with them that they can talk to them about anything and joke around and all the seniors who have been playing since freshman year or even eighth grade. And then, corona."
Griffin Steutel, a golfer who had been on the baseball team, didn't play ball this year, but says he went to a few games "to support my teammates."
LAX player Jack Finvarb has been playing at MCDS since 6th grade, so "for the season to be over is really heartbreaking, especially with this being my senior year." Jack truly embodies the spirit of a Country Day athlete and shows gratitude to everyone that helped him. He expresses, "I want to thank all of my coaches for always doing an awesome job and showing me how the game is meant to be played".
Jimenez says he and his water polo teammates and coaches are still online together, "just looking at our old games and, you know, just like trying to be a team."  For the end of year ceremony, "we were but online, you know,  I mean obviously, it's not the same as, being in that room, being applauded by all like your teammates and the parents around like that's always a great feeling. But, I mean, I still I still feel like, it's better than nothing."
About the Contributors
Ryan Mendelson, Sports Reporter
This is Senior Ryan Mendelson's second year on staff.
Where I Was Born      Miami, Florida
Why I joined The Spartacus    To further my knowledge...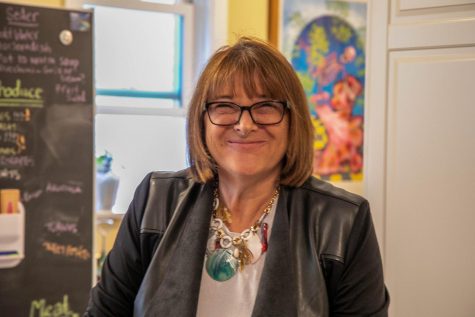 Karen S. Davis, CJE, Adviser
Karen S. Davis is an Emmy-winning Producer/Writer, nationally certified Journalism Educator, avid photographer, digital storyteller and proud adviser to...