Questions About Safe Return?
The Spartacus has Answers to Returning to Campus
The Spartacus is dedicated to providing relevant news to our student body in a timely manner. So this week, as we begin a practice week for what some are calling a confusing and convoluted "Hybrid" schedule and others are simply excited to return to campus, we thought it would be of great interest to start the week by posing questions that are on our minds. To that end, The Spartacus staff is leading off with some questions we have  (click here for video) and we would love for you to submit your own to us so that we can get you the answers and information you need to succeed during these next weeks, for however long we stay on this schedule.
Mrs. Hufford sent us the answer to one of the questions this weekend and is working on getting us answers to all of our questions, as she delegates them to the correct people. Here's what she had to say to this question posed by Ana Muniz Rodriguez:  Why did we decide to do the AM/PM schedule as opposed to the Alternating schedule where cohort A  goes 1 day and cohort B goes the next? 
We started from our mission – this was back in May, when we first started to plan our different approaches to returning to school. Our mission states that we "value every student, every day." Like I always say, that phrase means something. In this case, it was a central element for us in our planning process. Bringing each student on campus every day, meant greater continuity of learning and routine for students, opportunities to be together, however limited, and maximum flexibility for families. Yes, this decision has brought along a host of other challenges as well, but there is no model in which challenges do not exist. 
I am excited to answer questions from The Spartacus – and hope that in the coming weeks, we can find creative ways to get many members of the community involved in this effort.
Although a return to in-person school is confirmed and underway, there are still many questions surrounding how it will work.
Here's what we know as of now: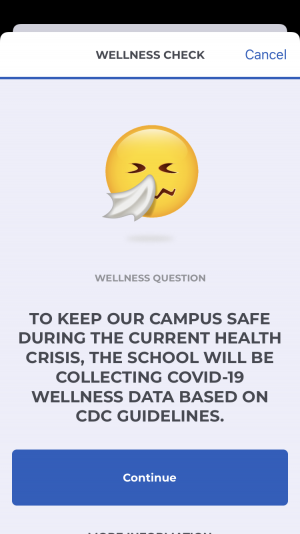 New school protocols surrounding health and safety are daily wellness checks, mandatory face masks, personal hygiene and sanitation and physical distancing. Daily wellness checks are required and can only be accessed through the SchoolPass app, so it's best accessed through a cell phone. Students must know that before they are allowed on campus, they must first fill out their wellness check from home. 
Face masks will be required on campus for all students, employees and visitors. To ensure that these requirements can be met, two cloth masks will be provided to each student, faculty and staff member upon their return to campus. Sanitizing stations have been installed throughout campus and in all buildings. Additionally, physical distancing of at least three feet will be required at all times. New desks in classrooms, directional arrows for foot traffic and faculty testing are all ways in which MCDS has prepared for a successful return to school. Water fountains have been barred, except for bottle-filling water fountains so it's encouraged for students to bring their own water bottle. It is urged that all members of the community adhere to these same guidelines outside of school as well. For the full Safe School Playbook, click here.
So, as our return to school commences, please send us your questions either in an email to [email protected].  You are welcome to submit a video or written question.  We will deliver the information as we receive it. 
About the Contributor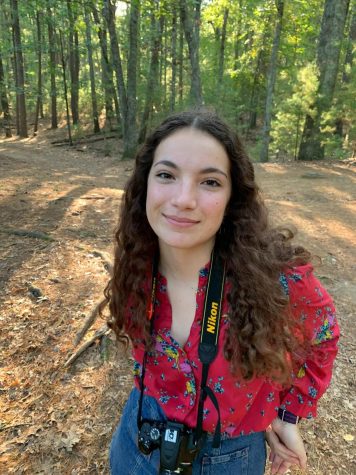 Giulianna Bruce, Editor in Chief
Giulianna Bruce is a senior at MCDS and she's so excited to be this year's Editor-in-Chief of The Spartacus! Giulianna joined three years ago with the...