Capsized by COVID: The College Admissions Process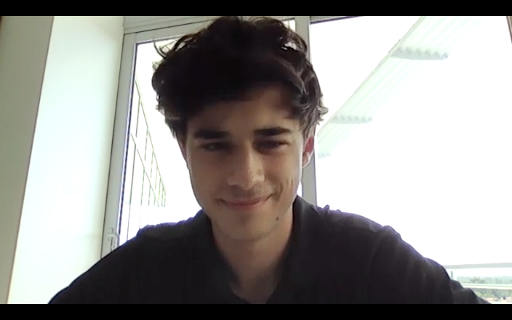 While colleges scramble to adjust their own policies and admissions processes, the Class of 2021 is finding itself in a unique situation as standardized tests are being canceled, universities are opting for test-optional submissions, and the whole process for college applications is being redefined in order to adjust to the events brought on by the pandemic. 
In "normal" times, the announcement of a test being canceled in class is usually met by the room erupting in cheers, but it's not so straightforward in this case. Many seniors feel let-down rather than joyful. They have been studying for these standardized tests for years, and if testing is optional, then they have just wasted hours of their lives studying on a weekly basis. Senior Jack Lombardo recognizes that for those "students who do really well in school but test really badly," test-optional is probably a good choice. But he muses that for those "people who do badly in school but they ace tests, then they are kinda [sic] screwed." 
Additionally, although most schools have adopted a test-optional policy, many students still wish to acquire standardized test scores in order to solidify their application. In fact, senior Abigail Cherenfant claimed that in order to get test scores, she "had to go far away to Boca Raton" because she has religious observances on Saturdays and could not find any "centers that [were] open on Sundays." 
Director of College Counseling Ms. Marnie Allen believes, "most students were unable to take any of their standardized tests" this year, which is why "the public universities in [most] other states in this country, and many private colleges, have gone test-optional for the first time."
In fact, according to the National Center on Education Statistics, 1600 out of the total 4298 degree-granting American universities, including all of the Ivy Leagues, have gone standardized-test-optional due to a lack of student accessibility to testing centers. Although there are many overly-prepared seniors bemoaning the fact that they wasted countless hours studying for these tests, colleges going test-optional is generally perceived as positive; in addition to giving opportunities to students without test scores, going test-optional means that students who normally do well in school but did not earn high standardized test scores to support their GPA in their application now have the choice not to submit those scores at all. Both Lombardo and Ms. Allen think students should still try to take the test if they have access to it because "it can't hurt you…  it's optional and [if] you take it anyways [and] you get a good score that's great and if not then don't send it."
The caveat to not sending test-scores, however, is the fact that colleges will have to depend on the transcript and recommendation letters as their only way to have an overview of each student. "The transcript, which was always the number one factor in college admissions, is even more important," says Ms. Allen, "and [colleges] will look at letters of recommendation from the teachers, from the counselors, [as well as] the essay a little bit more intensely because they don't have test scores."
Although the majority of state schools and hundreds of private institutions have gone test-optional, there are exceptions to Ms. Allen's claim. Within our country, there are only two states that mandate test scores for public institutions: Florida and Louisiana. This means that although the University of Florida and other public universities in our state have pushed back the deadline for test scores, there is still a mandate for them. In an article by the Tampa Bay Times, Sen. Kelli Stargel, a Republican from Lakeland, stated that the reason for the mandate is " to make sure that we maintain quality and that students who are prepared to get into the universities are going to be successful when they are there. That's the purpose for a lot of those tests." 
Effects on Marginalized Students
Dubbed a melting pot of cultures, the state of Florida is home to many marginalized minority groups, which are the most affected by this policy. This is because many minority families do not have vehicles or means to travel hours in order to take a standardized test. Consequently, they will lose the chance to apply to state schools, which are the only affordable college they may have access to. Looking inward at MCDS, many of our own students were relying on these state schools both because of their proximity, and their lower tuition rates. This is no anomaly: The Princeton Review has found that due to the pandemic, "70% of all students will stay within 180 miles… from their family's home to attend college." Ms. Allen has stated that "we [the college counselors] are very disappointed in the state of Florida for not recognizing that for many many students, it has been impossible to take these standardized tests." 
Abigail, who does plan to apply to Florida International University, "would have preferred they became test-optional in order to allow a more diverse range of students to apply." She said that she "can understand their [FIU's] reasoning for keeping the test as a mandatory requirement, which may be to more easily select/reject students based on their stats. However, the choice to remain test mandatory only puts added pressure on students during an unprecedented, stressful time."
While many students and counselors alike criticize the state of Florida for their testing mandate, Senior Filippo Sbroggio has a different perspective. While he initially thought the policy unfair, he has realized that "the reason for [the mandate] had to do with merit-based scholarships and other things that were based on standardized test scores. [It] would make [these things] near impossible to do if the school decided to go test-optional."
Due to rising student concerns that they would not be able to apply to certain test mandatory colleges or get certain scholarships, Ms. Allen explained that our school took the initiative to find "ways that we were permitted to administer the SAT and the ACT on our campus this fall for our seniors." She said that  the school offered "one [testing opportunity] in September and two in October to give our students a chance to get test scores because we want everyone to be able to at least attend a university in-state."
These testing opportunities have given our students a unique advantage over other seniors in the country who have little access to transportation and can not secure a spot at an overbooked test center. This privilege would not have been necessary had certain states and colleges been more considerate towards financially struggling families. Nonetheless, our students are still very grateful for the edge that they were given. Senior Jack Lombardo finished our conversation by stating that "I think that we're really fortunate [be]cause… our school offers testing…" when others have to wait in line for weeks to even gain access to a center.
This year has been a tough one for us all. Unfortunately, the college admissions process is making it even tougher.