Athlete Profile: Kicker Snatches Victory From the Jaws of Defeat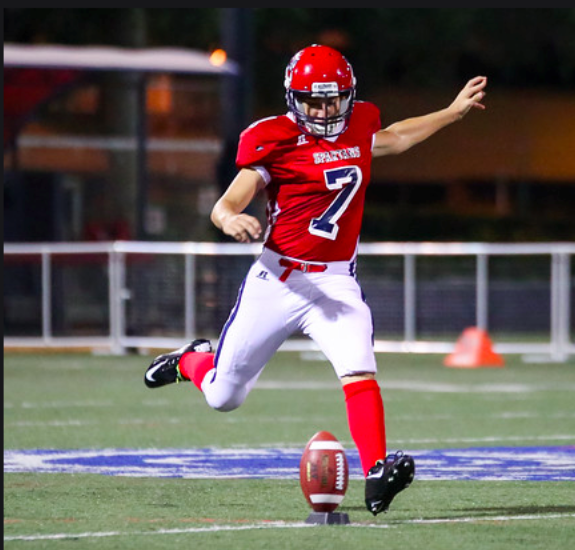 Although Junior kicker Griffin Sennett has only been playing Varsity football for one year, he has definitely made his mark on the program. This season, Griffin received the Athlete of the Week award by making a huge contribution to his team over a 15-10 win against the Ransom Raiders. The young kicker scored 7 out of the 15 points by kicking 2 field goals and an extra point to secure the victory.
"Griffin's dedicated and a hard working individual," says the head coach of the football team, Sean Hill describes his passion and commitment for the sport. Hill adds, "he commands respect from his teammates."  Since Hill has been coaching the junior for two years he got to watch Griffin grow as a player.  "Griffin's kicking skills have progressed tremendously." Hill describes Ransom as a "tough rival to beat." "Without his [Griffin] exceptional kicking skills, we would have lost the game against the Raiders. Not only that, but he handled his punting duties well and pinned the Ransom offense deep on the sidelines for our special teams to contain their returns."
Once hearing that he won the award, Griffin was honored and surprised.   "I thought that there were other athletes who had a better chance of winning this than I was," he admitted. He then said he was scared of people going up to him and telling the only reason why he won the award was because of his father. "The truth is, that my father removes himself from the process of when either my sister [Taylor Sennett] or myself[sic] get nominated for the award." At the closing of the interview, he said that he was excited for next year's season because most of his teammates are going to be rising seniors.