Bind Us Together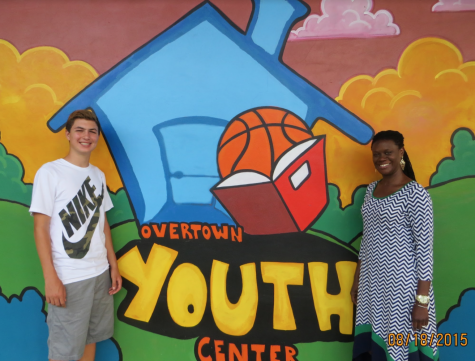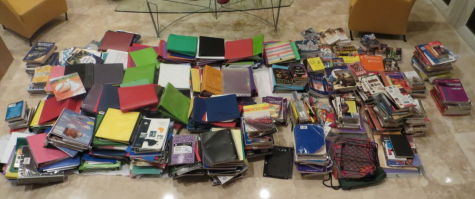 Junior Blaise Pronesti founded the nonprofit organization Bind Us Together: which collects gently used school supplies and gives it to the unfortunate; specifically the Overtown Youth Center that serves over 400 inner city students and has received thousands of school supplies over the past 2 years through Bind us together.
Created in May of 2015, Bind Us Together blossomed from an idea into a large collaboration of 6 schools in the Miami area such as: Miami Beach High school, Hebrew Academy, Gulliver Preparatory School, Aventura Charter School, and Doesn't plan on stopping there. Pronesti has two MCDS partners: Brandon Arriaga and Danny Cross, as well as one representative at each of the partnering schools.
All of the school supplies are looked at throughout the Summer and refurbished to be given to the Students at the Overtown Youth Center by August.
This year, Bind Us Together is partnering with Allison Feldman of Breakthrough Miami and donating backpacks to Ms. Pekoc's food drive which Blaise explains "will help our community as a whole."
Pronesti has dreams of expanding his program, he donated eighteen 45 pound bins last year and hopes to double that this year. Pronesti states that Bind Us Together  "gives the kids an opportunity to have a fresh start with new school supplies given to them that they otherwise wouldn't be able to afford. For example, when I go to the Overtown Youth Center, there are hundreds of copies of "Art of Racing in the Rain" and they all have a summer reading class that they wouldn't of been able to have before because they all were donated… I feel that it is important to give back to the community and see how happy these kids are to be ready for the school year with new supplies."
May 30th is Miami Country Day's locker clean out; there will be blue bins scattered in the hallways that say "Bind Us Together" where students can donate their gently used school supplies from the year.
Accepted donations include: Binders, writing utensils, paper, notebooks, page separators, folders, pencil pouches, rulers, novels, calculators, locker decorations, scissors, staplers, and backpacks.
Note: Textbooks are not accepted.