ASK HER ABOUT HOGWARTS!
Meet New Humanities Teacher Georgia Paige Scharite
Hang on for a minute...we're trying to find some more stories you might like.
As we continue our series in Q & A format on getting to know our new teachers, Sofia Paredes sat down with Ms. Scharite.
Georgia Paige Scharite – Upper School Humanities Teacher
Sofia Paredes: What did you teach or do before coming to Miami Country Day?
Ms. Scharite: "Before coming to Miami Country Day, I taught American history, comparative government, economics and an Abraham Lincoln elective at an all girls school in New Jersey called the Purnell School."
What are you teaching this year?
"This year, I am teaching American History, AP Human Geography and Comparative Government."
What is one unique or surprising fact about you? What makes you you?
"What makes me me? This is the hardest question ever. I know a lot about Harry Potter. That's my favorite thing ever."
And, what's the best and worst part about teaching? 
"The best part about teaching is being able to connect with students through something that you like and having them experience that same fascination or excitement through history. I'd have to say the worst part about teaching is grading. Takes a very long time."
What would you like students to know about you?
"That history is fun. It's not boring. It can be very interesting. You just need to find the thing that you like and then we can talk about it. You can always talk about history with me."

About the Writer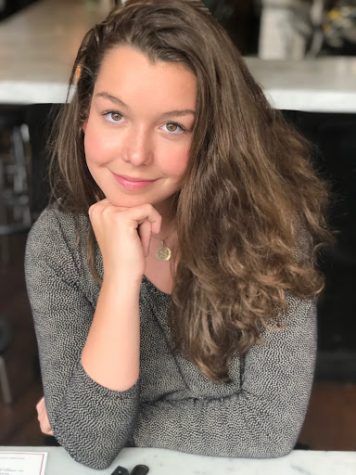 Sofia Paredes, Co-Editor in Chief
Sofia Paredes was named Co-Editor-in-Chief alongside Taisa Strouse in the spring of 2019. She is a senior and a member of the Varsity Girls Swimming and...