The "Essence" of Asha
Hang on for a minute...we're trying to find some more stories you might like.
Asha Yearwood is a junior at Miami Country Day School who recently found herself on route to Chicago for a transformational opportunity with Essence Magazine and Ulta Beauty. Throughout her whole life, she has worked to spread the idea of self-confidence whichever way she can, and this trip was yet another stop on that journey. Perhaps the biggest one to date.
It all started back in November when she was scrolling online and something called out to her from the Essence Magazine website: a casting call looking for girls ages 12-19 for a program called Girls United. Essence, teaming up with Ulta, was creating a mentorship program for teens who dreamt of breaking into the beauty business. Asha read that the program's goal was to "help foster some self-love and confidence among younger girls" with big dreams. The magazine is known for showcasing achievements by black men and women across all industries and considers itself to be the "culmination and appreciation of black culture."
To apply, she had to make a video explaining her passions. She talked about her love for the beauty industry and what she wants to pursue in the future, also mentioning her discontent with the lack of representation on magazine covers.
"When I was growing up, I didn't see that many black women on the cover of magazines with natural hair." Asha felt alienated by these covers as she describes herself as having "really kinky hair…like an afro" and "big lips and a big nose." She felt girls and women with features like her weren't on the covers of magazines.
Asha also discussed the importance of expanding makeup shades. Her mother would tell her that when she was growing up there was only one company that produced makeup in shades that matched the skin of African American people. Asha explains, "Black people weren't really in charge of making of the companies, so we were an afterthought." Nowadays, though, she is glad that there are, as she described it, "so many incredible brands broadening their shade ranges to be more accommodating."
Her video and passion did the trick. Asha won one of the coveted places.
The project consists of six girls who will be creating a makeup capsule collection for Ulta Beauty. In Chicago, Asha says, "We met so many incredible women. We went to the Ulta Beauty headquarters in downtown and it was snowing." She described the experience in one word: magical. She met the CEO of Ulta, the Senior Brand Manager and so many other incredible members of the Ulta Team. "We learned about all of the struggles and their career journey which is so incredible to see." She explains that a lot of the team members couldn't previously have even fathomed where they would be today. She took this as inspiration and encouragement, as it taught her that she doesn't need to have all of her career goals planned out concretely in order to be successful, as long as she works hard throughout every stage of her education and career.
In Chicago, they also filmed the first couple of episodes of the "docu-series," a video series that will follow the six members of Girls United as they create their makeup collections. "It was kind of like a little taste of what acting would be like because we had our fearless director, Nicole, and a full production crew," she told us. She would wake up at six in the morning and get her hair and makeup done, go to wardrobe and get mic'd. Yet, Asha notes that unlike most works of the entertainment industry, "there wasn't a script. It was all real and natural dialogue."
Asha wants to thank the MCDS community for being so kind by giving her positive feedback about her work with Girls United. "I am blown away at the response I've gotten from my teachers and also people who have never taught me. The faculty and the students of the school have been so receptive and kind towards me. Everyone has just been so loving and supportive of me."
Be sure to follow the conversation on essence.com and at #EssenceGirlsUnited #BeautifulPossibilities
About the Contributors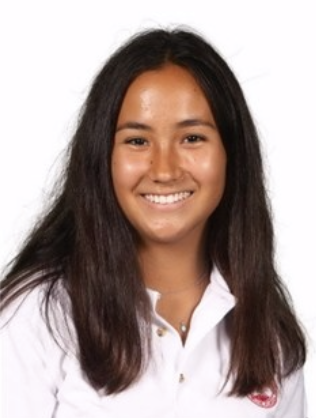 Sophia Gostfrand, Staff Writer
Sophia Gostfrand is an 11th grade student reporter at Miami Country Day School. In the Spring, she plays varsity girls softball. Sophia is also involved...