Her Own Passion for Fashion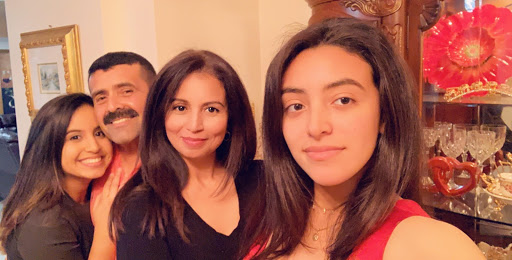 Walking into the Franco Center Library, throughout March,  one's attention was immediately captured by the sight of three alluring and elegant designs at the entrance. They were attributed to "Rose Lively Co.," the brainchild and creative outlet of Junior Nicole Chirinos.
During her six years at Country Day, Chirinos has plunged into the arts. Her stage presence shines as part of CME. She's designed costumes for the drama department and has been published in Country Day's Amused Literary Magazine. Yet, in a discreet way, she's kept another talent secret from most of her MCDS classmates: she's a fashion designer. Nicole has been attending the Fashion Institute of South Florida for the past two years and recently graduated with the school's first graduating class. As a culmination of all of her hard work, the designers put on a fashion show where her designs were displayed.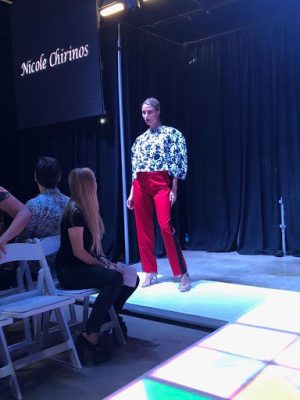 These are the pieces that were displayed in the Whitman Library.
Nicole's plan is to lock down the specific area of fashion she wants to pursue and then slowly start selling small pieces and growing her fan base. She hopes to one day be as big as Chanel. She seeks to spread the message of self-love and individuality while also representing her home country, Honduras, and inspire many other Latinas.
Her path in fashion has been crucial in her formation as a person in general, since she believes her creative outlets have helped her become who she is today. They have helped her connect to her emotions and ideas. She describes her creative process, "A conversation between myself and my mind." She says that with her company,  she "want[s] to make an impact on the world. I want to have everyone feeling comfortable with themselves and what they wear with no rules, because everyone's style is according to themselves."

A very important part of the Latino culture is family. Nicole says that she would not be where she is now without the support and push of her mother, her sister, and her grandmother. Egda suggested Nicole to enroll in the institute, and as was previously mentioned, Giselle was the one who introduced Nicole to fashion. Nicole's grandmother was always around sewing and stitching dresses up for the Chirinos sisters in their childhood as well. Nicole thanks the three of them for, "Knowing the spark of my passion once it hit." Both Egda and Giselle when interviewed wished Nicole the best of luck in her future, and congratulate her for being such a determined and devoted young woman. Both desire for Nicole to strive for happiness rather than fame, because as Egda said, "If she does a living in something that she loves, she's a winner."
Nicole's mother, Egda, recalls perfectly, that at about three or four years old, Nicole came up to her to say she wanted to be a fashion designer; her mother was just amazed that she knew those words. She describes Nicole as, "Strong, determined, and kind," and says that when she's in her sewing room, "everything is coming to her." Again, Egda remarked, "she's really very committed."
Nicole's, as the Bratz would call it,  "Passion for Fashion" stemmed from watching her sister, Giselle, play with Bratz Dolls while growing up. Nicole recounts that her fashion "career" started when she cut a sock to make a dress for her Barbie dolls at a very young age. From that moment on, the now founder of Rose Lively Co., has not stopped on her journey of becoming as famous as Karl Lagerfeld, her biggest inspiration in the fashion world.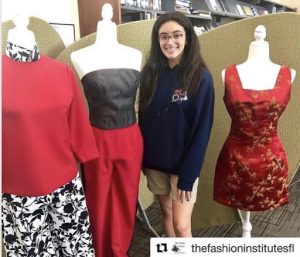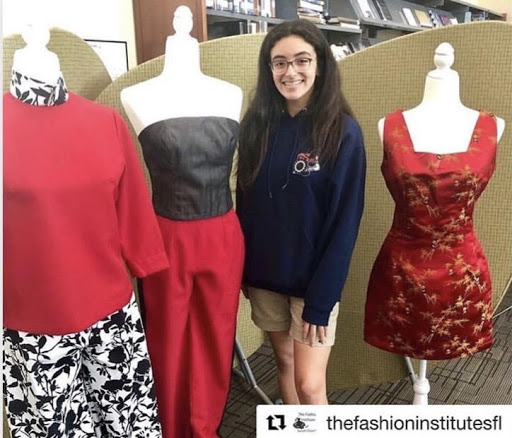 Giselle describes Nicole's fashion production as consisting of her, "block[ing] everything out. It's like she closes a door and this is her space. This [sewing room] is her favorite place in the world. And she just sews all day. She can sew all day if she wanted to…we would probably tell her, 'Okay, you need to come out now.'"
Chirinos had to make a name for her company as a part of her final project to graduate from the institute, and hence Rose Lively Co. was born. She is doing research everyday to learn about the fashion designing process, as she believes there is always room for improvement.