Allen and Pedraza Win Silver Knight Awards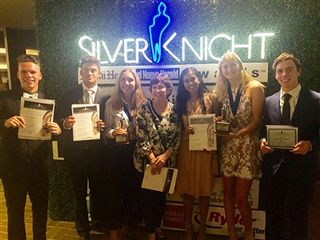 Last night, Thursday, May 16, seniors Isabella Allen and Isabella Pedraza Pineros were presented with blue ribbon medals and gleaming trophies displaying a Silver Knight. They both won the prestigious "Silver Knight Award" presented annually by the Miami Herald. Allen won in the athletics category and Pedraza in mathematics. Jeremy Cross also earned an honorable mention in the science category.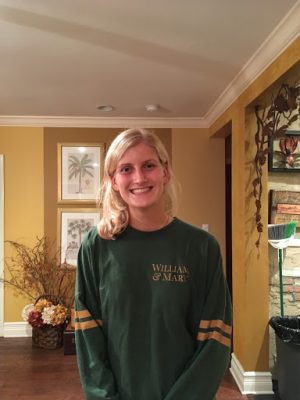 For the past 27 years, Ms. Carolyn Dorn has coordinated the Silver Knight program. She has mentored twelve students towards winning a Silver Knight award and twenty-seven to earn an honorable mention. She helps them to prepare an application packet and sets up mock interviews to help prepare them for their real interview.
Arushi Beohar, Harrison Breslow and Connor Goodman were all recognized by the school earlier this year as nominees in the World Language, Art, and Business categories, respectively.
Every year, the Miami Herald recognizes outstanding "high school seniors for their community service and achievements." Students earn an award in a category that they apply to such as Drama, English and Business. All winners take home a Silver Knight statue, $2,000 each in scholarships from the John S. and James L. Knight Foundation and 25,000 American Airlines Advantage miles. Students who earned an honorable mention receive a plaque and $500.
The Miami Herald released synopses of the achievements of each of the winners of the awards last night. "Isabella Allen's sister and a friend founded Scaring for Caring in 2014. When they left for college, she took over as president. Scaring for Caring builds a haunted house, runs the homecoming dance fundraiser and hosts events each Halloween for the Miami Shores community. In 2018, Scaring for Caring raised $370,000, which it donated to Big Brothers Big Sisters, Sylvester Comprehensive Cancer Center and UHealth Jackson Children's Care. Isabella is the captain of the cross-country, soccer, and softball varsity teams, and earned the Athlete of the Week award from her school in all three sports. She is an AP Scholar With Distinction and earned the Princeton Service Award."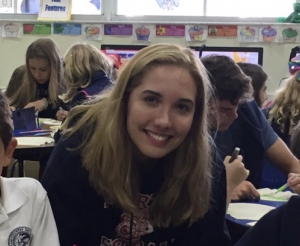 "When Isabella Pedraza Pineros learned that Miami-Dade County has one of the highest rates of minority child drownings in the country, she founded Kaps for Kids, which provides free swimming lessons, caps, goggles, and bathing suits to underprivileged children. She received a sponsorship from Nike, partnered with Breakthrough Miami and connected with Olympian swimmer Maritza Correia to raise awareness about minority child drowning rates. She raised money for swim supplies for Diversity in Aquatics and pledged 100 caps and goggles to International Water Safety Day. Isabella was a Breakthrough Miami Teaching Fellow and received a "Teacher of the Week" award for her work as a sixth-grade math teacher. She was co-president of the National Math Honor Society and a Barry University Math Olympiad."
The Spartacus congratulates all nominees and Ms. Dorn.